For many people who have recently changed or thinking about making changes in their health or wellness routines, the holidays and health can be stressful. Will I be able to keep up with my typical wellness routine with holiday parties, family time, work commitments? Maybe I should just skip working out or watching my calories until after the holidays, I mean could I really do it anyway? What am I going to eat at that holiday party...or...do I really have to avoid all of those amazingly delicious looking treats to follow my nutrition plan?
"The ultimate goal of eating is to nourish our bodies. My personal goal is to eat for nourishment 95 percent of the time and reserve that last 5 percent for healthy, natural treats" Living Wellness for Growth Groups, 2017, p. 20.
During this holiday season, we want to empower you to continue to make choices that will nourish your body, mind, and soul. That's why over the next 4 weeks we're going to be sharing some great resources with you to thrive during this season.
We're back for the Living Wellness Pantry Makeover Series this time for our Holiday Baking Edition! We absolutely love the holiday season including all of the amazing treats that fill our homes, hearts, and tummies this time of year. This week's post will include a variety of pantry items that you may want to consider stocking up on as you prepare your lists for holiday baking and menus for holiday parties. We also wanted to let you know we're launching our....
The Holiday Survival Guide blog posts will be right here @ LWGG.org the upcoming 3 weeks leading up to Christmas. We're super excited to share all these resources with you and pray that the knowledge would nourish your homes, families, and communities.
Alrighty, let's dive in! This week's Holiday Baking Edition of the Pantry Makeover Series is going to follow the FOSS Chart from our book Living Wellness for Growth Groups. For those of you not yet familiar with the FOSS Chart, it's a great tool for helping you make the best decisions in any given situation regarding flour, oil, sugar, and salt. We'll give you several healthy alternatives for your holiday baking.
Happy Baking (and eating!)
Pantry Makeover Series: Holiday Baking Edition
FOSS Chart: Flour, Oil, Sugar, Salt
Flours: We've listed our favorites from sprouted wheat flour & bread flour to a variety of gluten free flours for all your baking needs!
Sprouted flour! Need I say more?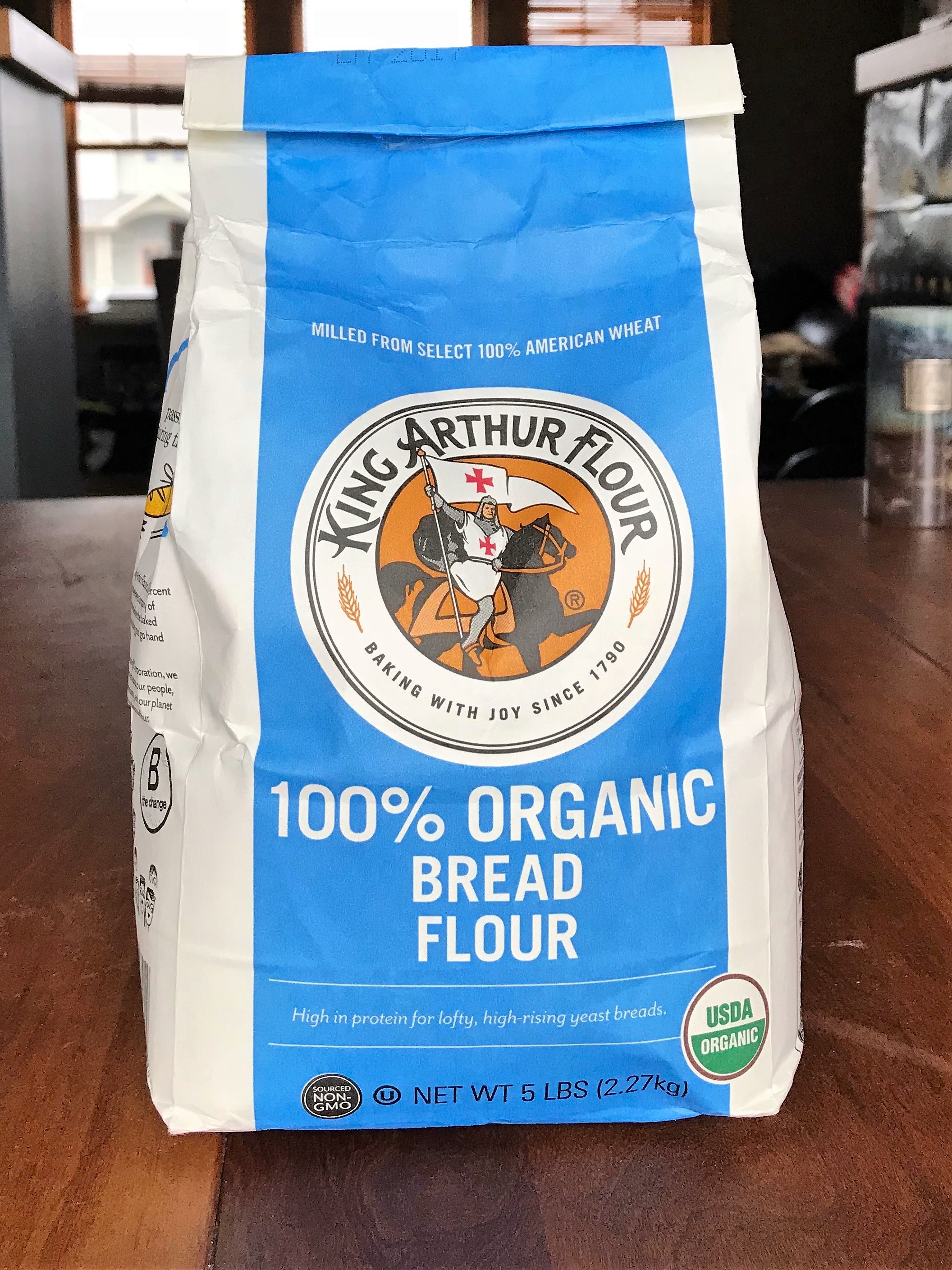 Ashley's favorite flour for sourdough
I'll often use this flour in place of all purpose flour however since this is "bread flour" it can absorb more liquid. You may want to test it out in a small batch.
Where to buy:
Available at Whole Foods, ThriveMarket.com, and Amazon.com (though only through Prime Pantry or huge quantities)
Love that this is a 1:1
gluten free flour mix
Many 1:1 GF options taste very rice-y but this one definitely is closer to more of the "whole grain" taste.
Where to Buy:
Sorry, no Amazon link. We've found this one at our local Whole Foods.
Coconut Flour is a nutrient-dense flour alternative.
Coconut flour is not 1:1 with all purpose wheat flour and it truly is best to find or create a recipe that calls for coconut flour instead of try to convert an all purpose wheat flour based recipe.
Here are some great ideas on how to bake with coconut flour.
Just a few recipe ideas here (100+ !!)
Caitlyn's personal favorite. Chocolate Chip Cookies---> here!
Where to Buy:
Similar product on Amazon
Most local grocery stores (Whole Foods, Trader Joe's, Costco, Fresh Thyme)
Almond Flour is a protein and healthy fat superstar flour alternative
Almond Flour is also not 1:1 to all purpose wheat flour; however it definitely plays a little nicer than coconut flour. Note: Almond flour has more moisture than regular wheat flour AND make sure to get "finely ground" to avoid soggy/chunky baked goods.
You can substitute up to 1/3 of a cup of wheat-flour for almond flour without doing any other modifications to your recipe. Read more here.
Here's a little more info on converting Almond Flour in recipes.
Check out our Sunday Morning Chocolate Chip Muffin Recipe here!
And again...Chocolate Chip Cookies---> here!
Also love these Almond Flour Chicken Fingers.
Where to Buy:
Similar product on Amazon
Most local grocery stores (Whole Foods, Trader Joe's, Costco, Fresh Thyme)
Oils: Pass the butter! Grass-fed organic butter is our favorite in the kitchen; however for palate and nutrient variety, we've listed some of our favorite coconut-based products
High-heat safe, nutrient dense, 1:1
3 amazing qualities found in coconut oil. If you're not a fan of the coconutty taste of coconut products, you may be surprised how that flavor is eliminated or minimized in baked goods!
Best to look for organic unrefined virgin coconut oil
Where to Buy:
Similar product on Amazon.com
Most local grocery stores (Whole Foods, Trader Joe's, Costco, Fresh Thyme for sure)
Love using this rich, creamy manna in baked goods to add a little "oohmfa" to my baked goods.
This coconut manna is a little drier than straight coconut oil, so I often will use a little more than what the recipes calls for oils.
A favorite recipe of ours to use this in is Danielle Walker's Real Deal Chocolate Chip Cookies.
Where to buy:
amazon.com has a great price on a double pack! Also available at most local grocery stores with the coconut oil.
Move over traditional shortening...
There's a new shorty in town. Love this palm shortening as an alternative to the mystery fats disguised as shortening. Works great for greasing cookie sheets.
I also love using these silicone backing cups as an alternative to greasing muffin tins.
Where to buy:
Amazon.com, Whole Foods, and many local grocery stores
Sugar: Looking for an alternative to bleached white sugar? We got you covered!
1:1 for regular sugar with hint of molasses taste
So far I've really only found that coconut sugar does not taste good in lemonade. For all of my baking needs, this is my go to sugar.
Where to buy:
Amazon.com, Whole Foods, Costco, Trader Joes, Fresh Thyme and many other local stores
Love these chocolate chips as they are free from some of the most common allergens. These are not organic unfortunately but very clean compared to most traditional chocolate chips.
Enjoy life has several varieties to choose. Careful if you buy the dark chocolate one...you will need to exercise restraint!
Where to buy:
Amazon.com, Whole Foods, and some other grocery stores
Money saving tip: go for the bulk 5# bag on Amazon if you're planning to use them a lot. We love to subsribe using Amazon Subscribe and Save for an even bigger savings!
is an alternative to corn syrup with a lower glycemic index...however, local honey and maple syrup are even better options.
This is one salt you won't want to toss out on the ice
Celtic Sea Salt is rich with trace minerals and elements. Spice up (or salt up??) your holiday dishes with this amazing salt.
NOTE: if using Celtic Sea Salt for baked goods, make sure to get the fine ground or use a grinder. Just trust me on this one.
Another awesome salt is Himalayan Pink salt. Found this great fine ground version on Amazon.
Check out page 179 of Living Wellness for Growth Groups for more info on why we love these high-quality salts!
Where to buy:
Amazon.com and most local grocery stores
Wow! That was over a dozen of our favorite holiday baking pantry items. Hope you found at least one item that you're interested in learning more about to swap out something from your pantry. Do you see something in your pantry that we missed? We'd love for you to share it with us. Comment below or on social media.
Happy baking!
Ashley Darkenwald & Caitlyn Hanson
© 2017 Living Wellness, LLC Revolutionizing health, one community at a time.
Disclaimer: This article is not intended to diagnose or treat any illnesses or disease. Please always check with your doctor before beginning any new nutritional or fitness program or before making any nutritional/fitness changes.