Week 1 Living Wellness for Growth Groups Digital Download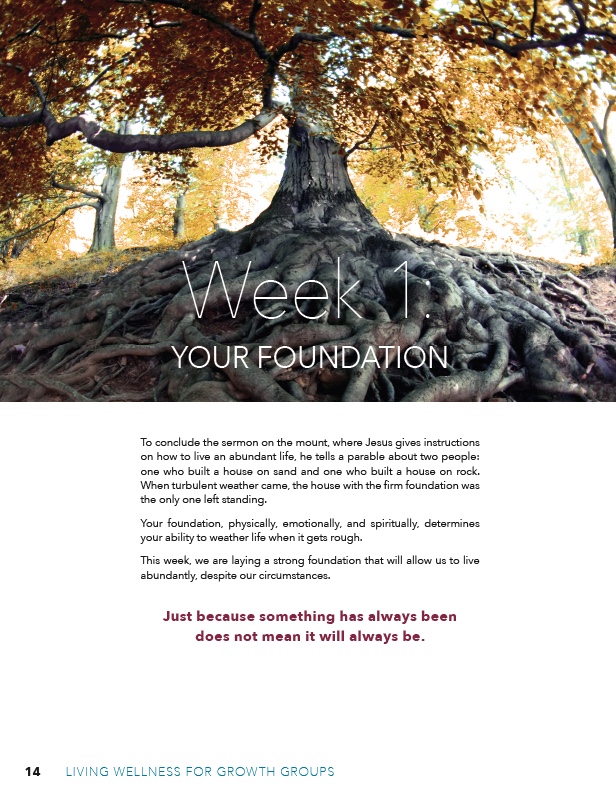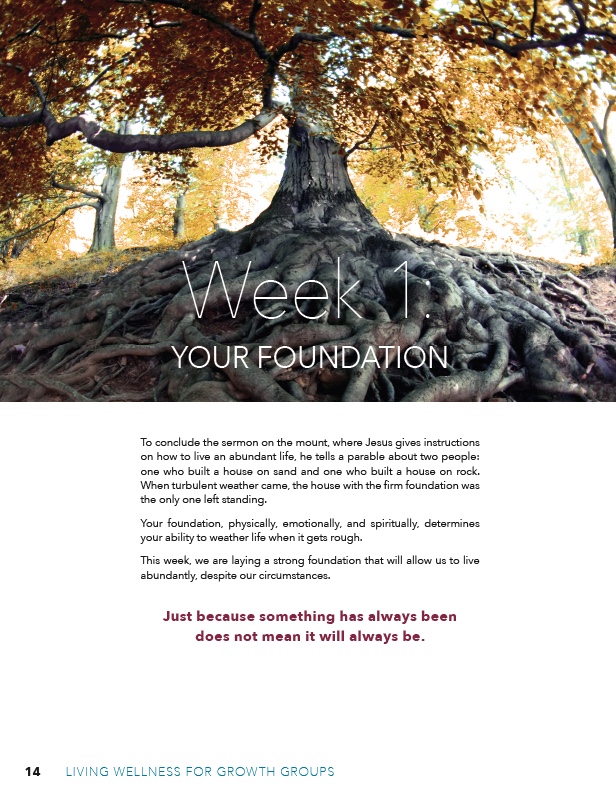 Week 1 Living Wellness for Growth Groups Digital Download
Interested in joining or leading a Living Wellness Growth Group? Check out Week 1 to get a sneak peek at this comprehensive 8-week individual or small group study!
If you have a coupon code for a free download, no need to enter credit card information at checkout.
NOTE: This Week 1 chapter is included in the Living Wellness for Growth Groups e-book.
You can get this week preview as a FREE Digital Download by subscribing to our Newsletter/Blog! Click here and then put your email in the Subscribe box. Remember to confirm your subscription in your email!
In the first week, you'll discover:
· The connectedness between your health & faith
· How to exercise and eat to nourish your body
· How to create SMART goals to jumpstart vibrant health
· Learn about the stages of change
· Learn the fundamentals of weight management
· Reflect on your health history
· Calculate your heart rate zones & set appropriate exercise goals
· Gain accountability, inspiration & motivation
Join or Start a Growth Group with Your Small Group or Life Group
Are you looking for a new study for your next small group? The Living Wellness Growth Group study is ideal for:
small groups
Discover groups
moms' groups
mens' groups
Bible studies
life groups
anywhere two or more are gathered to learn and grow
Anyone can lead a Living Wellness Growth Group, so long as they hold a Living Wellness Facilitator Certification and have a desire to encourage others in life-changing health and wellness decisions. If you're a church small group leader, you can easily start a Growth Group made up of your existing small group members or other individuals from your church or community.
Growth Groups provide a healthy and encouraging framework for individuals on their journey to abundant life through self-discovery as they learn about the connectedness of one's whole body, mind, and spirit. We desire our Living Wellness Growth Group participants to daily invite God into this process, and we've seen countless individuals grow closer with the Lord as they pursue better health!